Moving With Mother Earth in Mind - Zero Waste Move Tips From a "Pro"
There's a reason everyone writes my address in their address books in pencil.
I've moved well over 15 times in my life in my 20s and 30s. Call it the wanderings of a bohemian childhood.
About 7 years ago I started to realize the environmental impact these moves were having. All that cardboard, and packaging paper, all the things I would throw away on moving day. So I started doing research into how I could decrease my environmental impact as I approach another move in the next few months.
So here are tips on how to move in a Good, Wise and Wonderful way from a gal who has been down this road once or twice!
Rent Reusable Boxes vs. Buying Cardboard.
UHaul has them, and a lot of local vendors are renting them. Boxes are the biggest environmental culprit.
The average studio apartment move uses 27 boxes, a one-bedroom uses 45, and a 2-bedroom uses 54 boxes.
Renting boxes is not only good for the environment, it saves you TIME.
Most rental companies drops all the boxes off at your house with dollies, you pack and move them, then they come pick the empty boxes up at the new location. Some of them ask that you pick them up, so I'd recommend doing some homework on that in your city.
Tip: These boxes are actually sturdier and you feel less worried about moving your breakable items inside them since the sides don't risk collapsing. It also prevents you from using all that plastic packing tape.
Schedule A Pre-Moving Purge
About two weeks before you move, go through every drawer, and every closet and itemize what you no longer want or need to take with you. Clothes, junk drawers, kitchen cabinets.
You can have a garage sale, or donate whatever it is you aren't taking with you long before you start packing. This makes it less likely that you'll get exhausted by the process and just toss everything in a hurry to clear out your space.
I'm a big fan of the sell, donate, recycle piles. It helps compartmentalize your mind into approaching them differently and do the righteous thing for each pile.
Tip: Do this as early as possible to avoid overwhelming yourself. It's easy to get lazy and start tossing everything the closer you get to your actual move day.
Know Where to Recycle Those Obscure Items
Have one of your old iphones sitting in a drawer somewhere? Did you know you can make extra cash by recycling electronics? Sites like You Renew and Gazelle allow you to sell those old phones, ipads and laptops to put some extra cash in your pocket.
If you have an old printer, you can take it to Staples and they will recycle it for you!
TIP: Pile up those old wire hangers and run them back to the dry cleaners.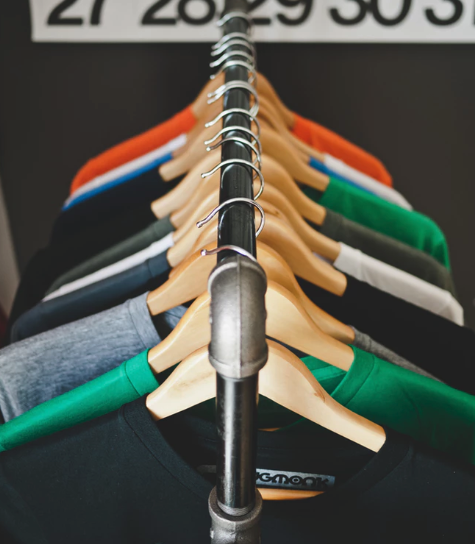 Get Creative With Packing Materials
All those nostalgic high school t-shirts still sitting in your drawers? T-shirts are fantastic to wrap plates or glassware. Those throw blankets go around a vase and protect it really well. Using clothes helps to avoid the waste of packaging paper.
Once you've run out of T-Shirts, make sure you buy eco friendly packing materials for the rest of the items in your household. If it's cardboard and you have a fire place, use it as kindling instead of throwing it away when you're done.
TIP: To move all of your clothes on hangers, start with the top of grouped hangers, near the necks. With the clothes on them and tie a rope around the necks of the hanger. It makes a nice bundle so that when you move it your hangers don't go all over the place.
Those are my top tips for moving with Mother Earth in mind. The most important part is to be patient, and be diligent about not getting lazy. It requires some planning, and a little research.
After you're all settled in your new home, you can look around and know you got the the Good, Wise and Wonderful way.